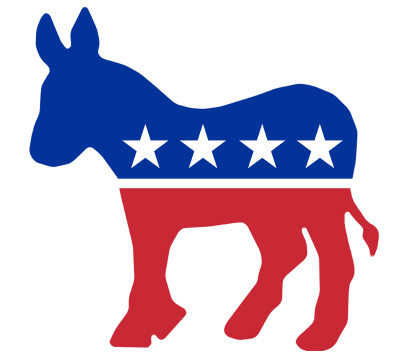 Knowing that the
national polls don't really mean much
in this primary process, I thought it would be a good idea to have a running series where we focus on one state in the big four and see who is making the biggest noise with the voters there. I thought monotioring the good ole Republicans would be a good idea too, so I'll post that version later this week.
Lets get started with the Democrats and the earliest state Iowa.
Info:
Iowa is a a caucus state (over 1800 town meetings where each group will discuss and select their representative nominee), so there isn't individual ballots like in regular primary states. This 96% white state, who gets to chime in their decision first in the US, has selected 6 of the last 9 Democratic nominees. They have been 3 for 3 in the last three elections, with the only prior exception being in 1988 when Tom Harkin, Iowa's siting Senator won the caucus, followed in third by the eventual nominee Bill Clinton with 3%.
The Polls:
In 2004, John Edwards came in second right behind John Kerry's 38%, with a strong showing of 32%. The running joke in Iowa has been that John Edwards hasn't really left since. His showing in the polls is evidence of this.
Another site I like looking at that came in handy during the 2006 midterms is
RealClearPolitics.com
. On this site, they publish a "poll of polls" that takes in as many major polls
within the last month
, and averages their totals to find a.. well... poll of polls. According to their averages for the past month,
Hillary Clinton is winning with 25.4, followed closely with John Edwards 24.6. In third Barack Obama has 19.9, and once again Bill Richardson has a strong fourth place showing with 11.6.
Along with checking in with that site, over on
wikipedia
you can find recently submitted published polls by major groups.
This race is anything but over.


Next up, Republican polls for Iowa, and Dems in New Hampshire.